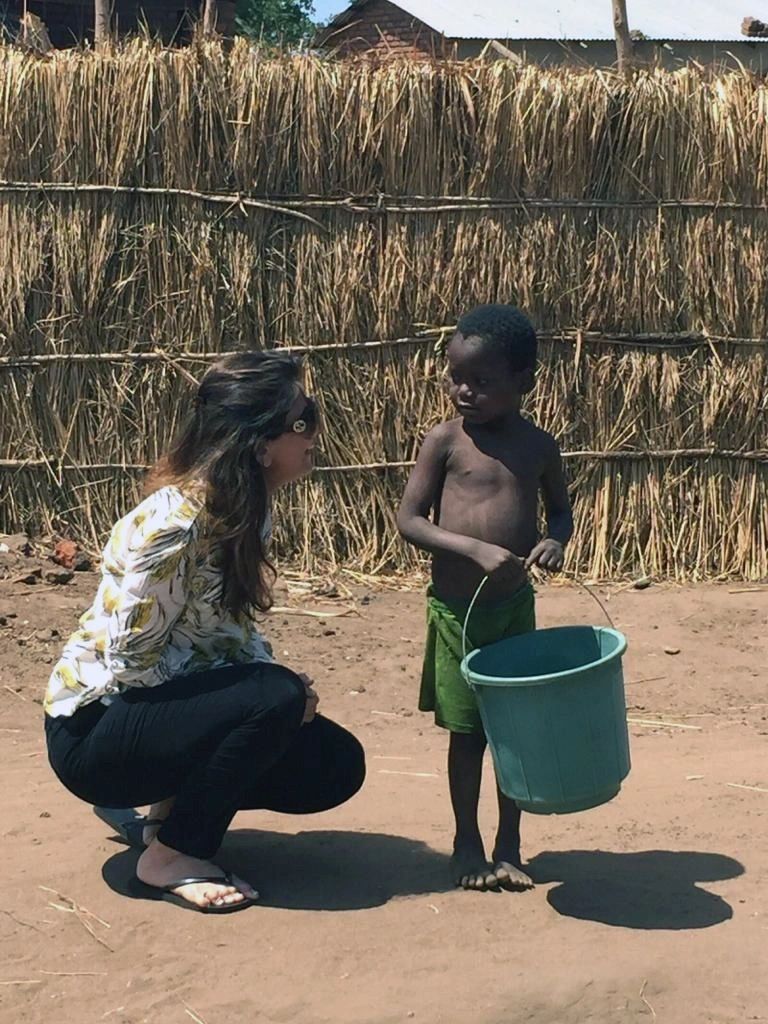 "Where are you going with that bucket of water?" I asked."My mom is sick and thirsty," the little boy, Akhil, told me. "I am going to get water from the closest borewell, 5 km away. I am scared otherwise she may die."
There are thousands like Akhil, who don't have nearby access to clean drinking water. Statistics show that 790 million people across the world are without access to a clean water supply and that 850,000 of those people die every year from lack of water, sanitation and hygiene. In Malawi alone, 4 million people lack access to a clean source of water, and only 6% of the population has access to an improved sanitation facility. For this reason, diarrhea is a major cause of morbidity and mortality in Malawi.
Our AIM Foundation has build over 950 borewells in many underprivileged countries around the globe. We have brought showers, and sanitary facilities to many other disadvantaged regions, and enhanced the quality of life manifold for the people of those regions. But there is still much more we can do! Sunday was WORLD WATER DAY, so lets join hands and pledge to build more borewells and hygienic facilities to save lives, and bring clean water to all those who need it.
The gift of water is the gift of life!