Muskaan - Smiles Across Miles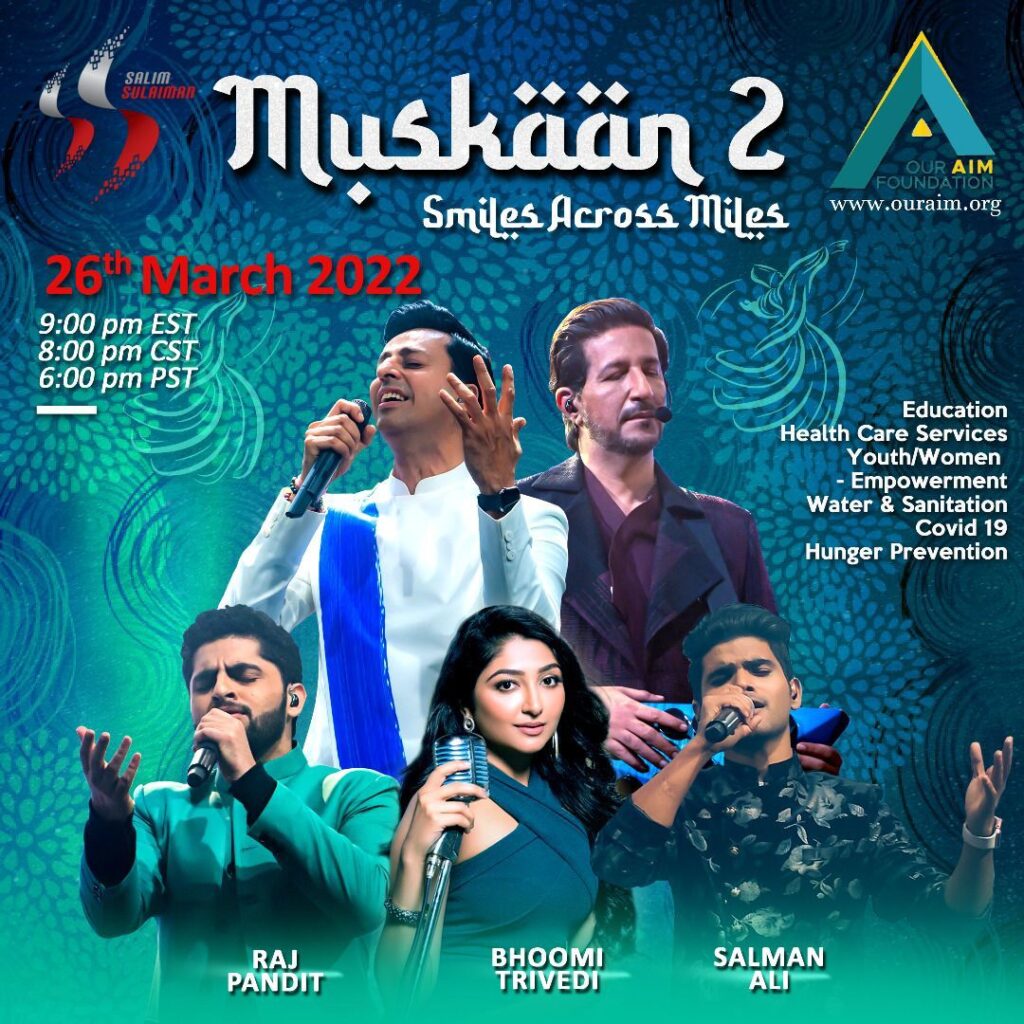 A cooperative fundraiser virtual concert featuring:
Salim Sulaiman, Salman Ali, Raj Pandit, Bhoomi Trivedi
and other well- respected singers by spreading joy and happiness through music while supporting Our AIM Foundation causes through donations.
March 26th 2022 
9:00 PM EST; 8:00 PM CST; 6:00 PM PST
Please donate, so we can transform the lives of millions through hope and empowerment.  
Would You Like to Volunteer?