Our newest program came together as a response to a crisis that created the largest and fastest-growing refugee camps in the history of the world: those of the Rohingya in Bangladesh. Over 1 million Rohingya have been displaced from their homes in Rakhine State, Myanmar, where tens of thousands were raped and murdered by government-backed militias. In November 2018, Our AIM Foundation sent doctors, supplies, and construction teams to the epicenter of the refugee camps to provide this population with our lifesaving services and resources. To date, we've built over 500 homes and over 100 bore-wells and personal hygiene facilities, giving Rohingya clean water and safe spaces during these turbulent times. We've also opened 5 schools that enroll more than 500 children between them, as well as a trade school that allows Rohingya women to receive the same 12-week sewing course that we offer in our other locations. These vital services had proven invaluable for the health and prosperity of this vulnerable population.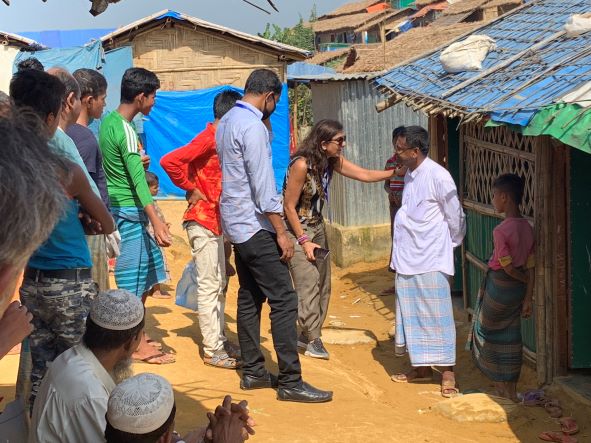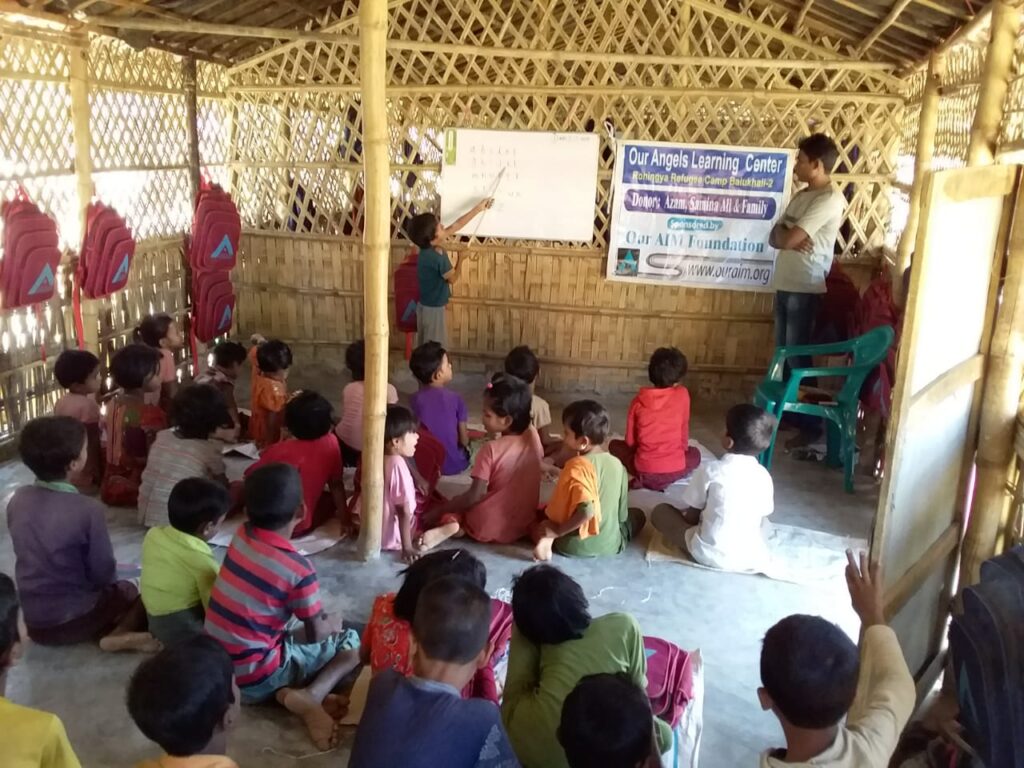 We have created five schools for the over 500 orphans who inhabit the refugee camp in Bangladesh.
Many children lost their parents in the purges that took place in Myanmar.
We believe that giving these children an education will increase their chances of success manifold.
We have brought medicine and other medical supplies to the refugee camp, and have several doctors and nurses on staff to address the needs of the people at the camp.
We have also had several doctors from the United States volunteer at the camp through our foundation.
All told, we have treated over 2,000 patients!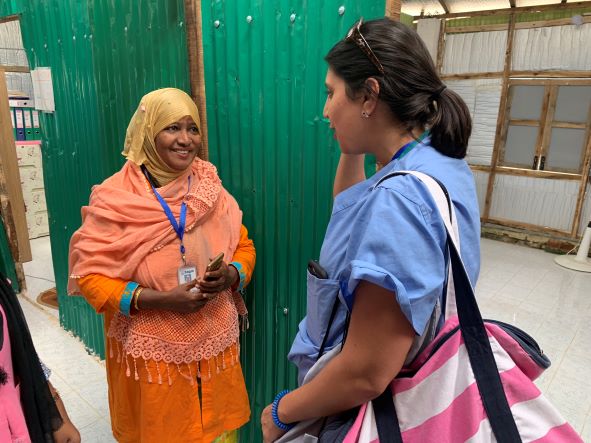 Along with the bore wells and hygienic facilities that we have provided, we have also built over 500 homes, thanks to your donations.
Our volunteers have helped the displaced Rohingya people turn their refugee camp into a community.
Many of the women in the Rohingya refugee camp have been terribly mistreated, and suffered horrible acts against them.
We at Our AIM are dedicated to empowering women and helping them achieve independence, and so we offer Womens empowerment and trade school classes to women, so that they can achieve financial independence in the future.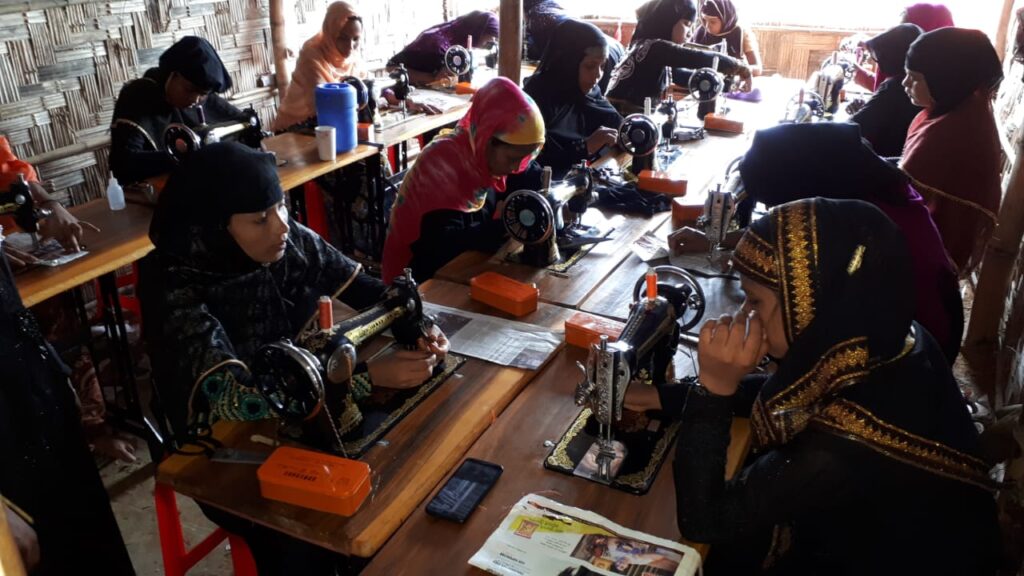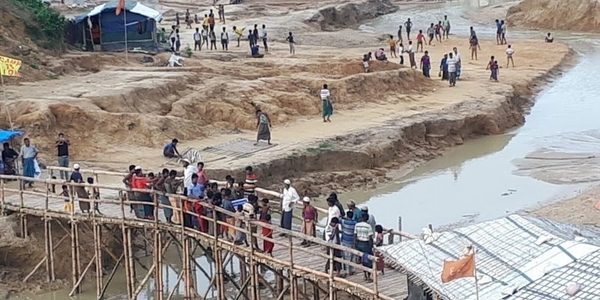 Bridge and Infrastructure
As part of our project to bolster the infrastructure at the camp, to transform the area into a livable community, we built a 100-foot bridge to help obviate the risks of flooding that come with seasonal rains in Bangladesh.
Along with the nearly 200 sanitary restrooms and 380 bore wells, we have elevated the quality of life for the Rohingya refugees.
Water & Sanitation Facilities Constructed
On Tuesday, May 12, at the Rohingya Refugee Camp with which Our AIM Foundation works extensively to administer aid and  provide educational tools, new homes, and enough meals for all the inhabitants, a massive fire brought devastation to the camp. It began in the morning, and by the mid afternoon, much of the camp was a smoldering ruin.
So much work in building the infrastructure of the camp is now ash. The people are devastated, and need our help more than ever. Unfortunately, in large portions of the camp which have been completely scorched, we will be starting from square one. We will need to rebuild all the bathrooms, homes, bridges, and bore wells that have been destroyed in the fire. 
For this, we will need your help and support. Please consider donating to the effort to rebuild this camp. The Rohingya people have already suffered so much. As a stateless people, they have no country to call their home, no place to return to. Now, those in our refugee camp are literally without beds to sleep on due to this fire. Please give generously today so that we may rebuild the lives of these beleaguered people.